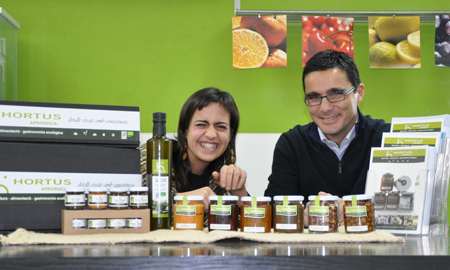 From 13 to 16 February HORTUS organic products will be present at the fair BioFach Germany held in Nuremberg (Germany).
Our export department with Nuria and Ciro already has everything ready to go and present our organic products to the fair, supported Agrigultura Department of the Generalitat de Catalunya, through Prodeca, has organized the participation of 19 Catalan companies in the sector of organic production.
BioFach is the largest exhibition in Europe dedicated exclusively to organic production. All exhibitors must overcome the strict admission criteria required by the contest, so that participation in the classroom and for companies and products represents a mark of distinction and quality.
This year, some of the companies participating in the awards Novelty Stand & Best New Product Award, awards for best new product, which BioFach traditionally presented in the exhibition space dedicated to this event, a stand of 500 m2 where companies show latest developments and innovations in all aspects.