These squid with onions are a recipe Super grateful to … is the typical recipe that made our mothers when estávamos at home, and now we call them to ask … those squid, as do???
We clean the squid, very clean … and we cut the eyes … the reserve.
Add the onion and roasted squid soon begin to brown.
We'll wait until they have taken all the water, and then add the white wine, put the fire stronger and when I have drunk it's ready to eat!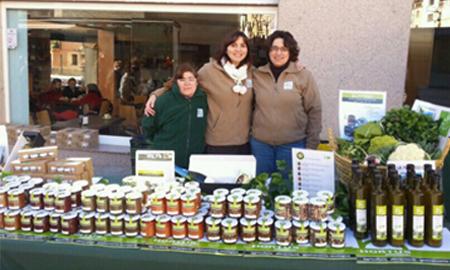 The project have been HORTUS APRODISCAe again present in a stop at the Agricultural and Industrial Fair Sarral 2012, where it has been taste our organic products in the second sample Unique Crafts and Trades located in the streets and various entries homes population: a blacksmith, a florist, a boatman, a printer, a luthier … are some of the artisans throughout the morning and have shown their work takes audiences. The extension takes the Fair from given the chance to eat a plate of "escudella" hot dish that has developed over the morning and with the public by renowned chef Pep Salsetes.
Thanks to all who have visited us with your purchase and have worked with our social project.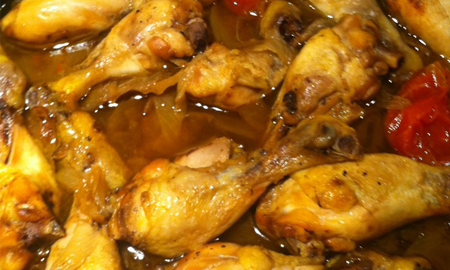 Now that the Christmas holidays approach, we propose a traditional recipe of organic chicken with organic white onion "sofrito".
 Ponemos una cazuela con todo el aceite y con el fuego muy fuerte.
Cuando esté muy caliente, añadimos el pollo y lo doramos por los dos lados, hasta que quede de color marrón (pero no quemado).
Un golpe hecho esto y sin bajar el fuego, ponemos el asado de cebolla ecológico y dejamos que se cueza algo más.
Añadimos el coñac y dejamos que se evapore el alcohol (unos segundos). Entonces ya podemos añadir el laurel, los ajos sin pelar, el tomate entero, la canela y el agua.
Bajamos el fuego al mínimo, tapamos la cazuela y lo dejamos cocer unos 20 minutos.